Introduction (German edition):
MANUJA - Das verschwundene Wissen
Science Fiction & Mystery

Sixteen-year-old Anna is highly gifted. Her music exam could have taken place long ago without the constant addition of new courses. Only in this way is it possible for her to find the way to ancient secrets. The current generation shall learn now about these mysteries. So the knowledge must still exist somewhere. Is there an organization behind it? Before we get the answer, we meet Mhia, who lives 41,000 years before our time. Despite the vast time difference, Anna and Mhia share a secret. What they are taught is so powerful that it will completely change our lives. And it has already begun. As Mhia did then, Anna must learn undercover since those who understand the secrets live dangerously.
Not everyone agrees that we humans learn the truth about the mysteries of our origin.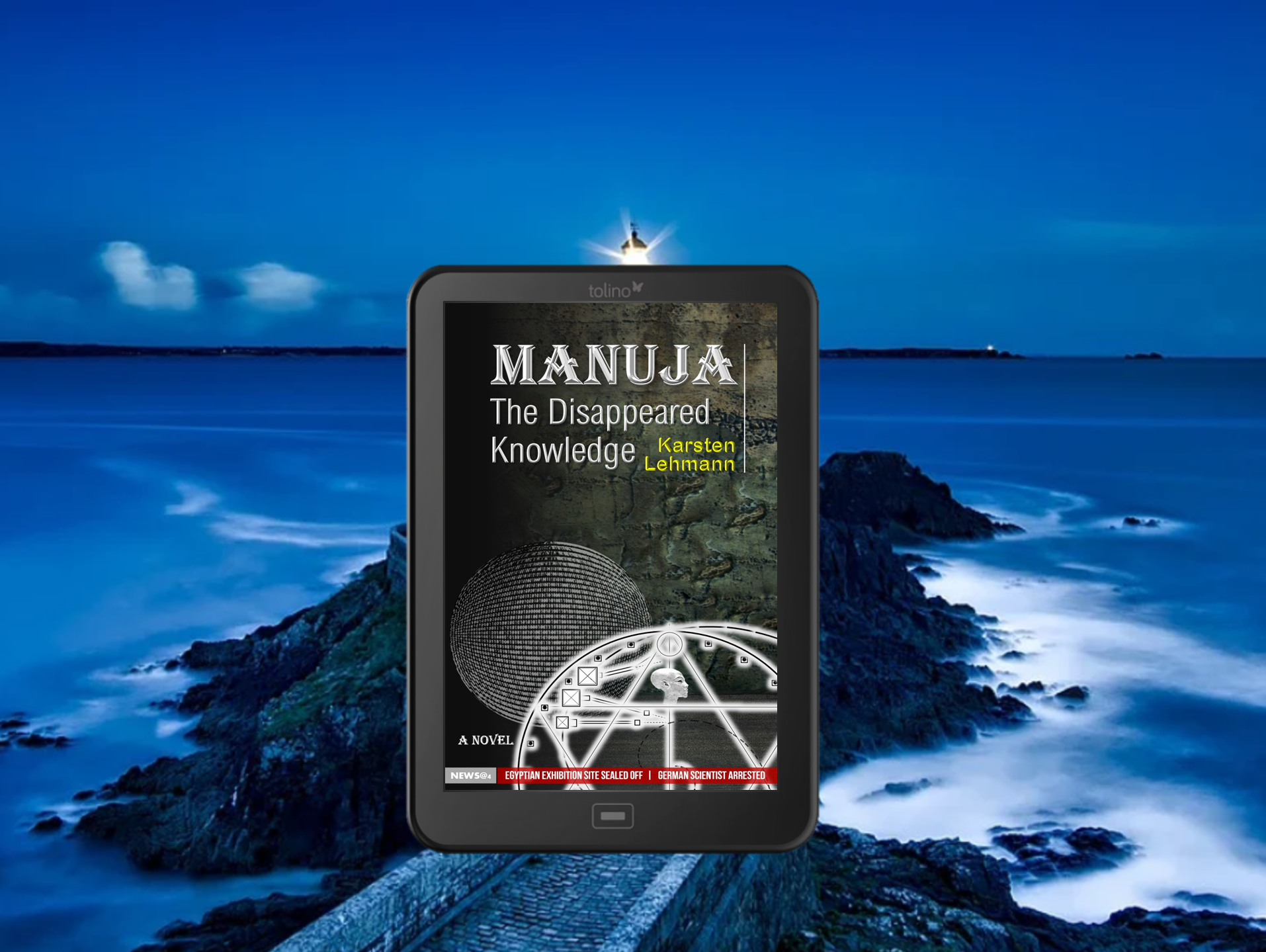 Manuja-Das verschwundene Wissen
Science Fiction & Mystery
German edition published October 2020
(English edition 2022: MANUJA: The Disappeared Knowledge)

Dear reading friends,

I never wanted to write about Atlantis because there are already so many stories about it.
That changed when I saw a satellite image of North West Africa (Mauritania). The research of several scientists brought astonishing things to light...

The content described here is usually intended for readers aged 12 and up. We move in two-time levels and existing or historically handed-down settings. The adventures of the protagonists are about the mysteries of humankind. How likely is it that there was a civilization before us? What do you think?
We experience seemingly supernatural things that only a few indigenous inhabitants can tell us today.
Those who are interested can also find valuable things in the appendix.

Have fun!

Inhalte von Vimeo werden aufgrund deiner aktuellen Cookie-Einstellungen nicht angezeigt. Klicke auf "Zustimmen & anzeigen", um zuzustimmen, dass die erforderlichen Daten an Vimeo weitergeleitet werden, und den Inhalt anzusehen. Mehr dazu erfährst du in unserer Datenschutz. Du kannst deine Zustimmung jederzeit widerrufen. Gehe dazu einfach in deine eigenen Cookie-Einstellungen.
Zustimmen & anzeigen
Curious about it?
Friends of the paranormal and prehistoric megalithic sites are guaranteed to discover something new. Thrilling hours are guaranteed!

If you want to take a look, you are welcome to visit the reading corner: